Celebrating our Women – International Women's Day 2022 #BreakTheBias
Ideate a gender-equal world. A world free of bias, inappropriate mental representation and favoritism. A world where difference is valued and celebrated. A world that's diverse, inclusive, and equitable.
Every woman has a right to freedom, but not every woman has access to freedom. Women still experience unequal access to several benefits for example equal pay and right to hold public office and this creates an adverse effect with respect to their well-being aside that of their families and communities.
In Nigeria, this indisposition is evident concerning women and women's affairs, but some are determined to break out of the mold.
Folake Solanke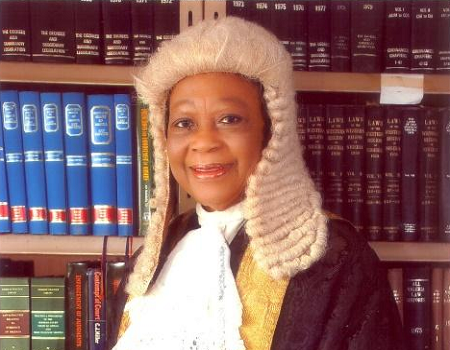 The first woman to join the Senior Advocates of Nigeria (SAN). Thirty-eight years later, women make up only 4.2% of the entire organisation.
Sandra Aguebor-Ekperuoh

The first female mechanic in Nigeria. She is empowering sexually abused and underprivileged women with her non-profit organization - the Lady Mechanic Initiative of Nigeria.
Ire Aderinokun

The self-taught UI/UX Designer and Front-End Developer is the first Nigerian woman to become a Google development expert.
Violence against women begins from discrimination and inequality, making it difficult to address. Men and women who have not had opportunities or the intention to question gender roles, attitudes, and beliefs cannot change them. Women who are not aware of their rights cannot claim them. Governments and organizations without access to standards, guidelines, and tools cannot address these issues sufficiently. Once evidence accumulates and awareness is increasing, the potential for stopping all forms of violence does too.
Together, we can forge women's equality. Collectively, we can all #BreakTheBias.
Contact Us Today!
University of Nigeria Teaching Hospital, Ituku/Ozalla, Enugu
(+234) 7031322008
info@unthenugu.com.ng
24 hours