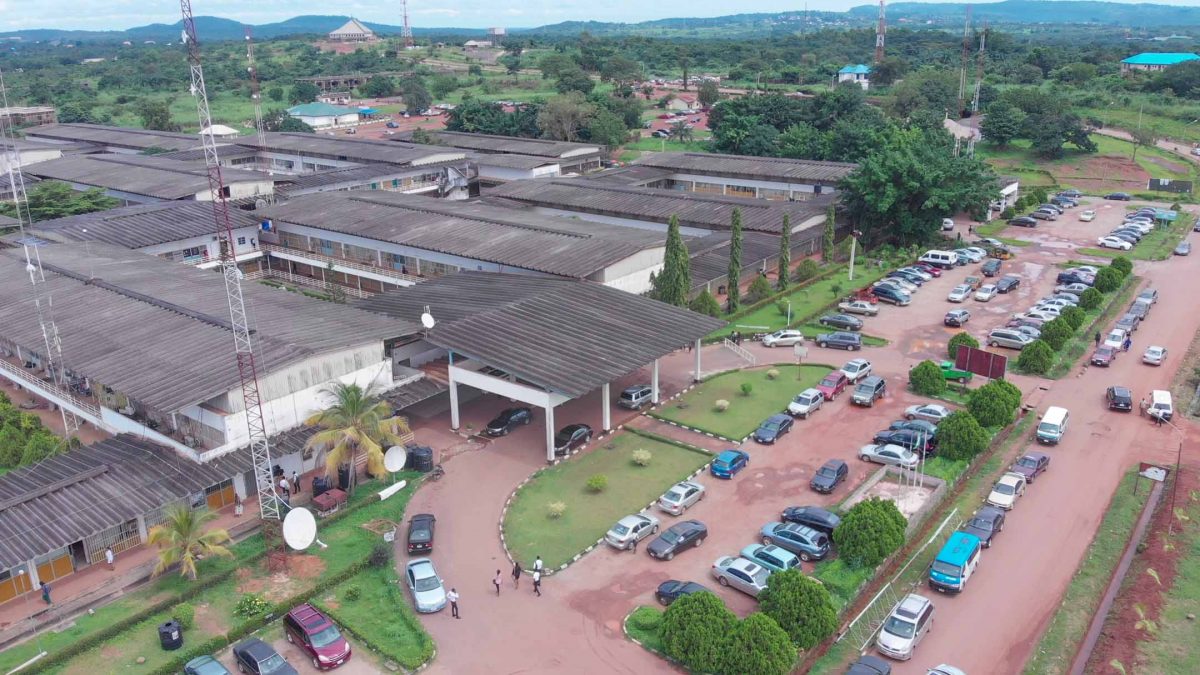 FEDERAL MINISTRY OF HEALTH PROVIDES FREE MEDICARE TO UNTH HOST COMMUNITIES
By PATRICK OKORUWA AND OBINNA NWACHUKWU
The University of Nigeria Teaching Hospital, has organized a two day medical outreach to the hospital's host communities in Ituku and Ozalla to provide free medicare to ailing indigenes among them. The exercise, which took place between Monday 30th and Tuesday 31st January, 2017, was at the instance of the Federal Ministry of Health. The Medical outreach which was code-named Rapid Result Initiative (RRI) is aimed at achieving rapid results of cluster of people within a specific period of time. It involved health talks, screening and treatment of diagnosed ailments among the poor people in the communities. According to the Chief Medical Director, UNTH, Dr. Christopher Amah, the Rapid Result Initiative would provide a window of opportunity to the less privileged to access medicare free of charge. He praised the Federal Government for this laudable initiative and indicated that any medical condition requiring surgery during the outreach programme will be referred to the hospital for proper management.
Commenting on the medical outreach, the Chairman Medical Advisory Committee (CMAC), Dr. Obinna Onodugo, said that there will be checks of refractive errors among the patients and that medicated glasses would be issued free of charge to them. He said that the Federal Government made provision for fifty (50) glasses, but that UNTH expanded this number by making allowance for 100 glasses so that more persons may benefit.
Some of the beneficiaries expressed gratitude to the Federal government and UNTH for this kind gesture. Prince Okafor George said that UNTH came to their rescue because as farmers, they could not afford good medicare. He was very happy because he met an eye doctor and was given free glasses.
Another beneficiary, Mrs. Victoria Chioke said her blood pressure was checked and free glasses given to her. The Public Relations Officer of the UNTH Joint Committee, and an indigene of Ozalla, Chief Okonkwo Chidozie, who represented the Igwe, thanked the Federal Government and the management of UNTH for the medical outreach. He said that his people are very happy and urged the Federal government and UNTH Management to make such outreach programmes a regular event.
HRH Igwe Donald Nwochi of Ozalla also thanked the Federal government and UNTH for bringing medicare to the people of his community. He said this is the first of its kind and pleaded with the Federal Government to make it a regular occurrence. He advised his people to take advantage of the proximity of the hospital to their community and go for regular health check-ups.
Contact Us Today!
University of Nigeria Teaching Hospital, Ituku/Ozalla, Enugu
(+234) 703 132 2008
info@unthenugu.com.ng
24 hours